Restorative Dentistry – Wilmington, VT
Repair Your Broken Smile Quickly
Stress, aging, accidents, and everyday life can really take a toll on your teeth. However, with today's technology and materials we can transform decayed, cracked, chipped, worn, darkened, or even missing teeth into a strong, healthy smile. We approach restorations by first identifying the problem(s) within the context of your long-term dental health: identifying possible causes and noting any related areas of concern. Then, we choose the most conservative solution while maintaining the maximum amount of tooth structure.
Why Choose Deerfield Valley Dental Care for Restorative Dentistry?
Same-Day CEREC Restorations
Variety of Durable Materials
Safe, Sterile Dental Practice
Dental Crowns &Bridges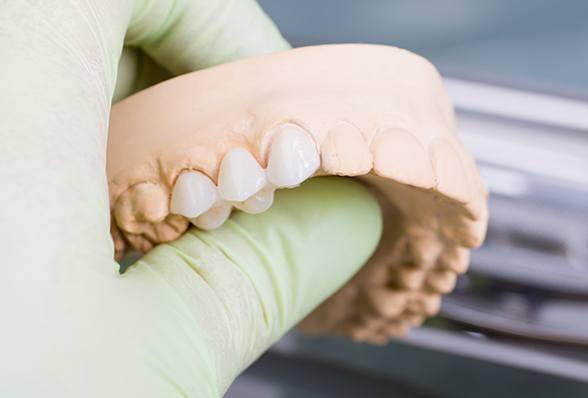 A dental crown can restore the appearance and function of a tooth that has already been extensively damaged, while a bridge replaces teeth that have already been lost. Crowns can be made out of many different materials:
Porcelain fused to metal, which lets you enjoy the strength of a metal crown and the aesthetics of tooth-colored porcelain.
EMAX crowns, which are all-ceramic crowns that are as durable as they are lifelike.
Zirconia crowns, which are made of a relatively new material that is both strong and long-lasting.
Gold crowns, which are usually recommended for the back teeth and require less of the natural tooth structure to be removed.
Tooth-Colored Fillings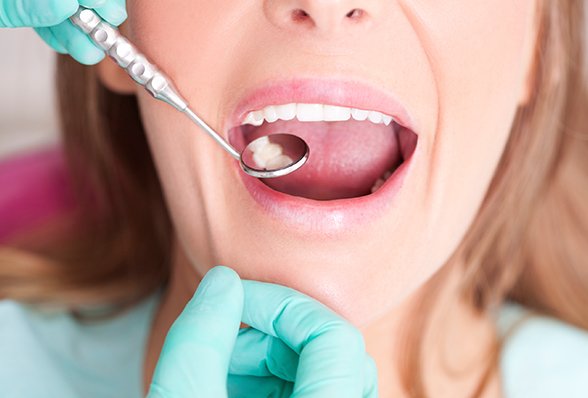 For small- to mid-size cavities, composite resin fillings can be used to restore the portions of the tooth's structure lost to decay. Composite resin looks much more natural in the mouth than the metal amalgam traditionally used for fillings. Also, they bond directly with the tooth's dental structure, so it's not necessary to remove healthy enamel to make room for the restoration. You can receive a tooth-colored filling on either the front or the back teeth.
CEREC One-Visit Restorations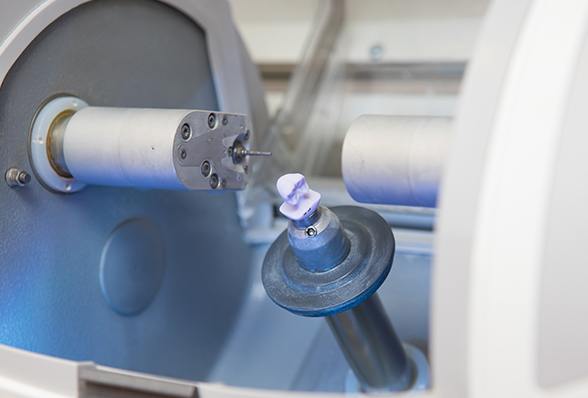 One of the things that makes Deerfield Valley Dental Care special is that we can design and place crowns in a single day – no temporaries or follow-up appointments required. We just scan your mouth with our cutting-edge CEREC system. A virtual model of the tooth or teeth in question will be made, and the information will be fed to a special milling machine that will make your crown right there in the office. The final restoration will look and feel like a real tooth, and despite how quickly it's made, it will be just as durable as a traditional crown. When you think you might need a dental crown to repair or protect your tooth, CEREC can have you smiling again in no time at all!
Dentures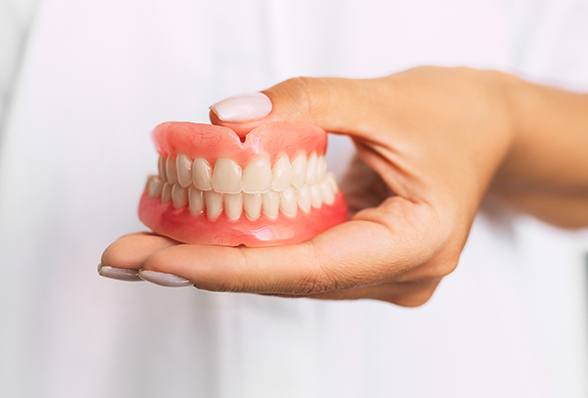 Having no teeth means you can't eat many of your favorite foods, speaking clearly is extremely difficult if not impossible, and smiling is often extremely embarrassing. No one should have to live without teeth, which is why we offer dentures. The base of the denture is made out of acrylic that closely resembles your gum tissue, and the false teeth attached to the restoration as designed to resemble your natural teeth as much as possible.