Cosmetic Dentistry – Wilmington, VT
Helping You Improve Your Smile
Your smile says more about you than you might realize. More patients are taking the time to learn about their options to improve their smile. You may want to change the color, shape or the overall alignment of your teeth. Whatever your needs may be, we would discuss your concerns and review your options together to obtain your goal through and educated process.
Why Choose Deerfield Valley Dental Care for Cosmetic Dentistry?
Lifelike One-Visit CEREC Crowns
Beautiful Long-Lasting Veneers
Opalescence Whitening Kits
Veneers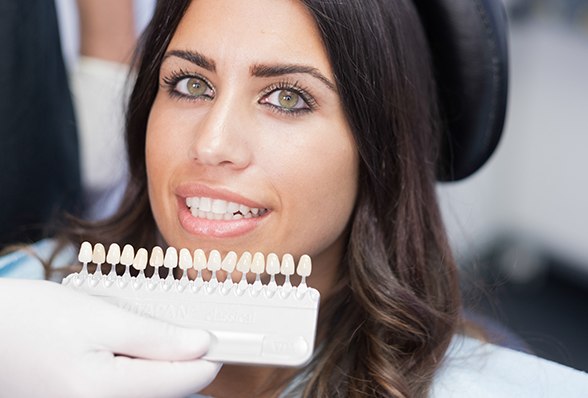 You might be worried that it will take multiple treatments to take care of all the flaws in your smile, but veneers allow for numerous corrections to be made to the size, shape, length, color, and overall appearance of the teeth in one fell swoop. Thin shells will conceal any stains, cracks, chips, misshapen teeth, and gaps that may have appeared on the enamel. The veneers will be shaded to match the natural teeth so closely that most people won't even realize there's a difference.
Direct Bonding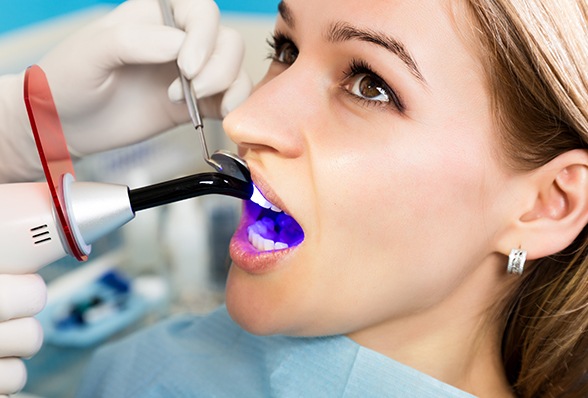 Direct bonding, like veneers, is used to make a variety of cosmetic corrections. However, it can be done in just one appointment at a lower cost. The procedure simply involves applying composite resin to the tooth and molding it so that it blends in with the enamel. Compared to the more extensive porcelain veneers, bonding is generally more suitable for a few corrections on a smaller scale, such as minor chips, small discolored spots, or small gaps.
Metal-Free Restorations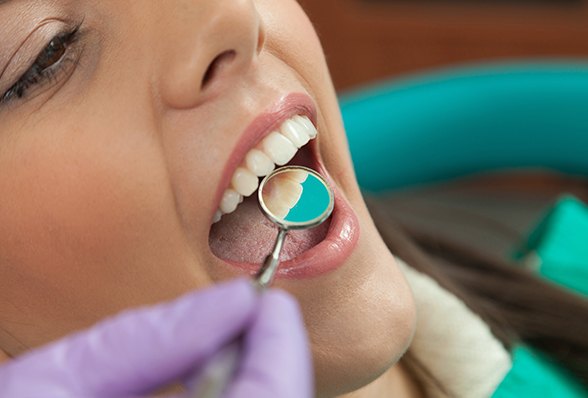 Metal crowns protect the teeth, but they also tend to catch unwanted attention. Our practice offers metal-free crowns that can be made to match the appearance of the rest of your teeth, letting you smile without reservation. Since our practice uses the CEREC system, we can provide you with ceramic crowns that have been fully personalized for your smile in the course of just one appointment; get in touch with us today to learn more.
Teeth Whitening
If you're dissatisfied with the results you've been getting from store-bought whitening products, we may have the solution. We can provide Opalescence whitening kits that contain a professional grade whitening gel. When applied to the teeth, the gel penetrates the enamel and removes stains beneath the surface that you wouldn't be able to reach otherwise. In-office Opalescence whitening is also available for those who want a brighter smile in a lower amount of time.