Advanced Dental Technology – Wilmington, VT
Taking Advantage of the Latest Advancements
While we recognize that technology can never replace warmth and caring, we feel that it is a useful means to the end result of providing superior patient service. We will do our best to keep up with new developments, as they become available, to help us give you the finest care possible.
Intraoral Camera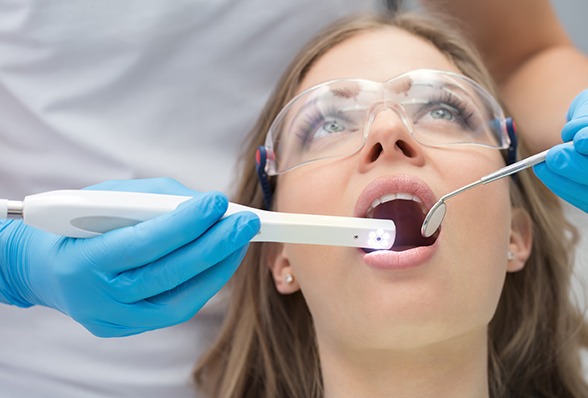 Thanks to the autofocus and lighting features of our Carestream intraoral camera, we're able to take precise, clear images or videos of your teeth and gums from many different angles. Then we can display them on a nearby monitor to show you exactly what we've found. Having such clear visuals available in a short amount of time has made communicating with our patients easier than ever before. We want you to feel like you understand exactly what we're talking about before we begin your treatment.
Digital X-Rays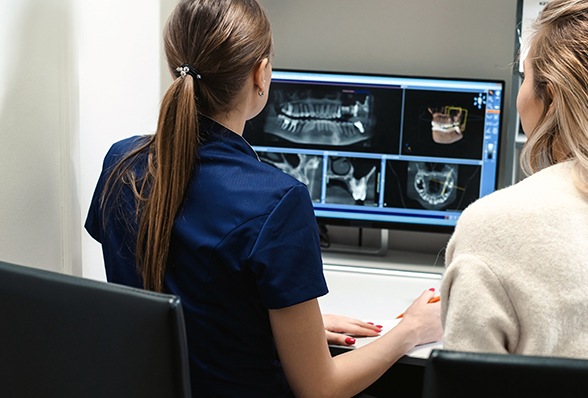 Digital X-rays reveal decay and dental damage in the hard-to-see areas of your mouth. The switch to digital technology has greatly reduced the amount of radiation patients need to be exposed to and has also sped up the process considerably. Our office uses a few different kinds of X-rays. We perform traditional panorex X-rays that let us take a two-dimensional picture of your teeth and gums, but we also employ extraoral imaging or CBCT scans to create comprehensive three-dimensional models of the mouth.
CT/Cone Beam Scanner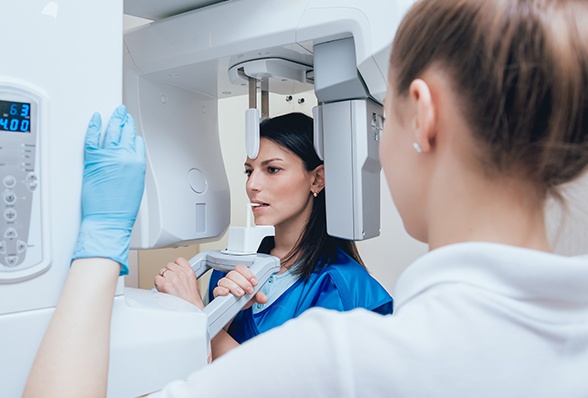 "CT" is short for "computed tomography", and "cone beam" refers to the shape of the X-ray beam that scans your mouth. A CT/cone beam scan involves taking hundreds of pictures that are eventually combined into a model of your teeth and gums that can be viewed from any angle. We'll be able to examine nerve pathways, the position of various oral structures, and other details that need to be taken into account before implant placement and other procedures.
Digital Impression System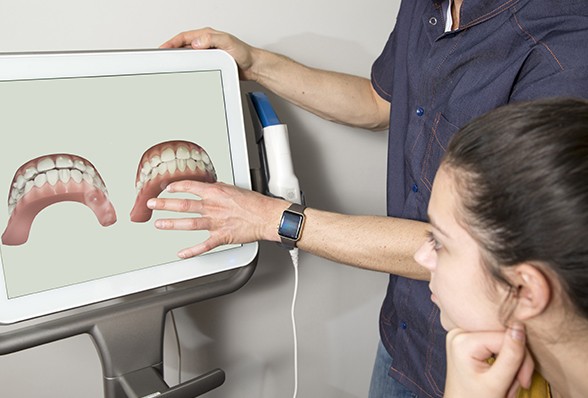 Our patients don't have to worry about messing with uncomfortable dental putty thanks to our CEREC digital impression system. Now we can create highly accurate three-dimensional images of the mouth to aid us in the design and placement of various dental restorations. And with CEREC, it's possible for us to create the restoration on the same day that the impressions are taken. Since digital scans are less prone to error than physical impressions, you can be confident that your restoration will fit correctly.
Cavity Detection System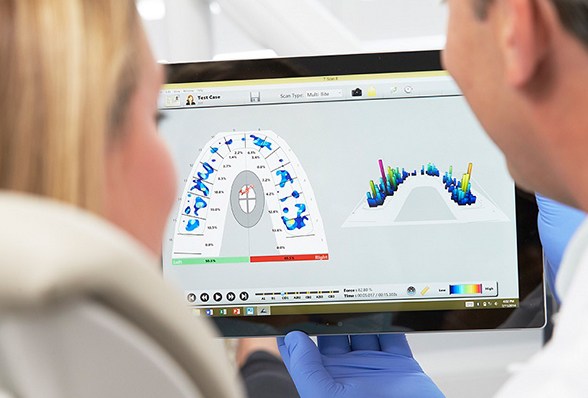 It's imperative to treat tooth decay as soon as possible since lost enamel will never grow back and an untreated cavity could eventually lead to an infection. While a visual and tactile inspection of the teeth is certainly helpful, we don't want to leave anything to chance when it comes to your oral health. With Diagnodent and Logicon, we can highlight the areas of your mouth where decay has already begun. This makes it easier to find small cavities as well as decay in the hard-to-see nooks and crannies of the mouth.