Children's Dentistry – Wilmington, VT
The Starting Point for Healthy Smiles
Beautiful smiles that last a lifetime are built on good oral health habits. Some parents find it difficult to teach children the importance of taking care of their teeth because they don't fully understand why brushing and flossing are important. At Deerfield Valley Dental Care, Dr. Ruhl and the rest of our wonderful team will help teach your child the basics of oral care while also making sure they receive all the treatments they need to keep their developing teeth and gums safe. If it's time for your child's next checkup, call us today.
Why Choose Deerfield Valley Dental Care for Children's Dentistry?
Comprehensive Dental Services
Cutting-Edge Dental Technology
Child-Friendly Sedation Options
Your Child's First Visit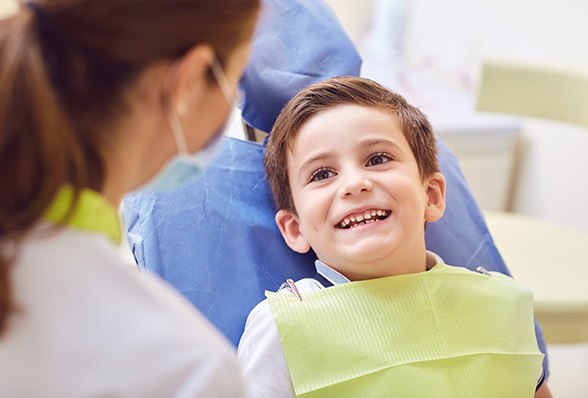 Having a good first dental appointment will help make your child more willing to come in for their next one. Our team will focus on making their first visit as fun and stress-free as possible. An age-appropriate examination will be performed so that we can confirm that their teeth and gums are developing correctly. We'll then make sure they're comfortable before we gently clean their teeth to remove plaque and tartar. If any dental issues are found, we'll let you know right away and develop a treatment plan as needed.
Dental Sealants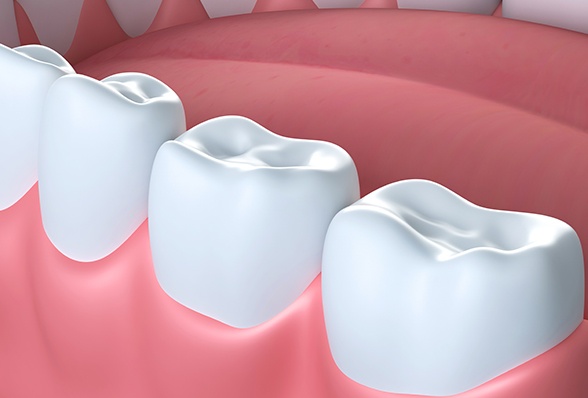 During childhood, the molars tend to be at a higher risk for cavities than the other teeth. This is due to their location, the child's still-developing brushing skills and the various grooves and pits on the surface of the teeth where bacteria can get trapped. Dr. Ruhl can place dental sealants to act as protective shields that help prevent debris from building up on the molars. This treatment is both simple, pain-free and the protection it provides can last for years.
Silver Diamine Fluoride
In 2014, the FDA approved silver diamine fluoride for use in the United States. The fluoride component of the mixture helps the teeth rebuild the materials they're made of while the silver kills harmful bacteria. Its main use is to help stop cavity development, particularly in children, who might be uncomfortable with having their teeth drilled to remove decay. It's also useful for stopping the bacteria that are causing the decay from spreading to the other teeth.
Pulp Therapy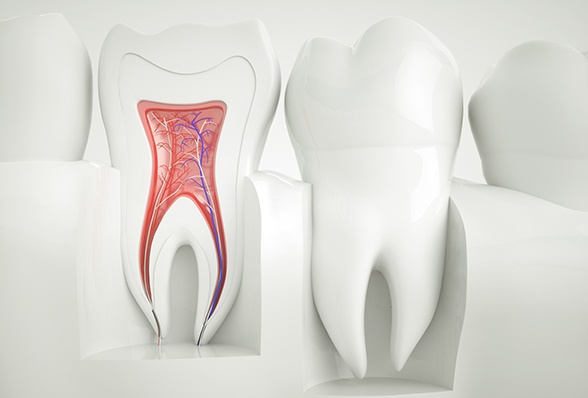 Teeth are meant to last a lifetime, which is why tooth extractions are an absolute last resort – especially for children whose dental development could easily be thrown off by lost teeth. Pulp therapy is a procedure used to protect teeth from extraction. Simply put, injured, damaged or infected pulp is taken out of the tooth to prevent any further damage. Call us immediately if your child experiences constant or unexplained oral pain; they might be in need of pulp therapy.
Sedation Dentistry for Kids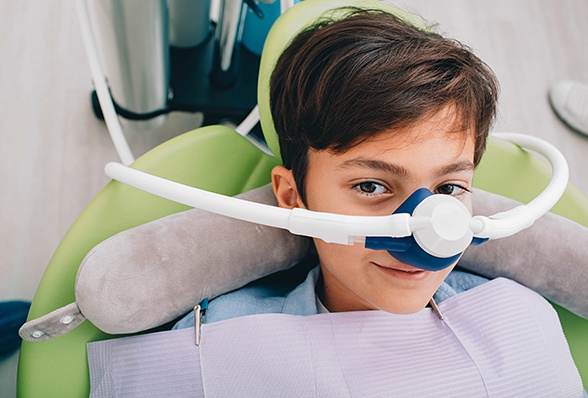 Sometimes dental fears or an inability to sit still can make it more difficult for children to get the dental care they need. Luckily, there's a very simple solution in the form of dental sedation. Nitrous oxide and oral conscious sedation are both safe, effective methods for making children more relaxed and cooperative without putting them to sleep altogether. When they're calm and comfortable, it makes it easier to complete necessary procedures quickly and easily.