Retired Dentist – Wilmington, VT
Get to Know
Jeffrey Wallace, DMD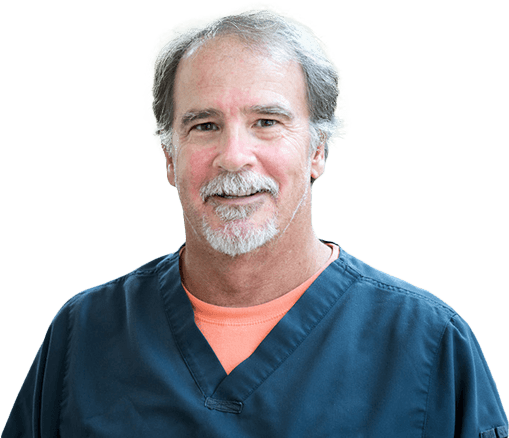 Dr. Wallace has retired, he and his wife Adele live in West Chesterfield, NH, and together they are enjoying travel, tennis, and life near the Connecticut River. To read the announcement read below:
To My Patients, Friends, and Family at Deerfield Valley Dental Care:
It is with a heavy heart that after 39 years of practicing dentistry, I have decided to hang up my jacket one last time. Over the past years, I have enjoyed the friendships that we have made and watching your families
grow as did mine. I will certainly miss the days of dentistry. It is time for me to move on to the next chapter of my life and spend time with my family. I look forward to enjoying retirement.
The staff here at Deerfield Valley Dental care is second to none. I feel that you will be in excellent hands with this team. I will work with Drs. Ruhl and Sreca as we go through this transition. They are talented professionals and a practice that I am proud to have been a part of.
I anticipate my last day to be September 2, 2020. I will be available for my regular scheduled hours until then. The administration staff at Deerfield Valley Dental Care can assist you with any questions or appointment needs.
Best Regards,
Jeffrey W. Wallace, D.D.S.